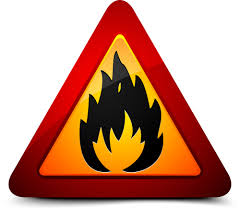 Details for class:
Fire Extinguisher TRAIN-THE-TRAINER
This is an extensive one-day course that certifies the student as a fire instructor for 3 years. The course educates and certifies personnel to provide fire training. This course model covers material provided in a typical two-day session, but is condensed into one-day session.
The curriculum includes: Train-the Trainer lesson plans, power point programs, classroom and hands-on training, evaluations, as well as lunch provided at our indoor training facility. You will leave "trainer ready" to teach annual Fire Extinguisher training to the employees at your facility.
May 16, 2016
8:00am – 2:00pm
Location
IPS Training Institute
2025 Inverness Avenue
Baltimore MD 21230
Price: $175
ALSO available by special request at your facility – call today!
What should employers do to protect workers from fire hazards?
Fire safety becomes everyone's job at a worksite but especially the responsibility of supervisors and managers. This program has been developed to train safety, health and other staff in the nature of fire and the regulatory requirements that apply to most worksites. Also included on the program is how to plan for fire/emergency situations, response scenarios and an overview of consensus standards (NFPA, IBC etc.) that apply to fire safety.
Fire and Life Safety Training, including hands-on fire extinguisher training and/or High Risk Operating Room Fire Prevention Training. This training will be offered at the client's facility and is available by appointment in the mid-Atlantic region. Our trainers have over 20 years of fire and life safety experience. We will also perform live fire scenarios when allowed by the Authority Having Jurisdiction (local fire department).
Purchase and Register HERE:

$175.00Add to cart
ABOUT THE INSTRUCTOR
Robert Albrecht, previous Compliance Officer III for Maryland Occupational Safety and Health, director of Life Safety for Washington DC's largest hospital has over 25 years of experience in environmental safety and health. As the Director of Life Safety Robert has performed hundreds of fire drills, trained over 10,000 people in fire safety and responded to more than 30 real fire events, all with positive outcomes. Additionally, he was elected to Executive Committee for the Hospital Fire Marshal Association for one year of service.
Fire Safety Course
The goal of this Fire Safety Course is to provide a knowledgeable understanding on the origins of fires, sources of fires, how to protect yourself, and how to prevent fires from occurring. According to the Bureau of Labor Statistics, approximately 3% of all workplace fatalities are a result of fires or explosions.  Fires can and do happen just about anywhere. This Fire Safety Training course will give you a good understanding of fire safety, including an understanding of the variety of elements that can come together to make a fire, including static and electrical discharges, friction, vapor pressure, chain reactions, and flash points.  This is important because if you can understand the many different ways a fire or explosion can occur, and have the knowledge to mitigate these circumstances, this will go a long way in creating a safer work environment for you, and those around you.
This course was developed using the OSHA regulation 29 CFR 1910.150 pertaining to fire safety.  In addition to the topics outlined below, this course also covers the proper use of, and various types of firefighting equipment, proper storage of flammables and combustibles, and liquefied petroleum gases.