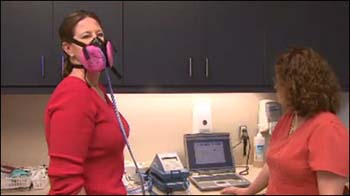 OSHA requirements for Respiratory Protection.
Fit Testing Protocol – IPS has created and implemented a process and procedures for selection, training and fit testing large numbers of employees over short periods of time. Call us today at 443.504.2693 to schedule an appointment.
The Occupational Safety and Health Administration (OSHA) requires that all employees required to wear respiratory protection receive medical surveillance, trained and fit testing when respirators are require drills setting.
IPS supplies these services:
A written Program with assignment to Program Manager
Selection of respirators – based on the hazards associated with employee exposure NOTE: here it could be Infectious Diseases in Healthcare or silica dust in construction but the requirements are the same)
Medical Evaluation of employees that will wear respirators
Training and Education of employees
Proper use, inspection, storage, cleaning, limitations and how to doff and don the equipment
Fit Testing – to ensure that respirators fit the wearer and protection is provided Fit testing is performed annually NOTE: IPS can provide large facilities (hospitals with a team that can fit test hundreds of people in an 8 hour shift)
Review of Program
A fit test should be done annually with the mask you will wear all year. IPS can test your employees respirators to make sure they fit properly. Call us today at 443.504.2693.