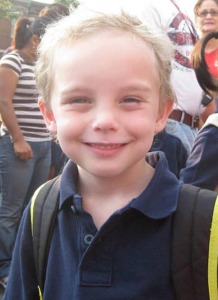 Infection Prevention Systems offers cleaning for Adult and Child Daycare Facilities:
High Level Cleaning
IPS has completely redesigned hospital housekeeping systems with its state-of-the-art cleaning system. Our system reduces the risk of Healthcare Associated Infections.
The facilities we treat have higher HCAHPS scores, lower risk of Healthcare Associated Infections (HAIs), and increased efficiencies. IPS helps daycare facilities for both adults and children improving patient satisfaction, reduce discharge time, and improve cleanliness.
We offer a support management team of experienced adult and childcare housekeeping specialists, training, on-site supervision and management, a comprehensive system of quality assurance for your facility.

Emergency Cleaning Services
IPS is specifically tailored to support the needs of medical facilities, specifically Emergency Rooms, in their cleaning and hygiene needs, including OSHA compliance. All IPS operators assigned to medical facilities receive training in blood borne pathogen handling, and your facility will further be supported by the IPS's well-honed quality assurance practices and management follow through.

Training and Education of In-house Staff
IPS offers training designed to equip people with the skills and knowledge they need to undertake their jobs to the highest standard while complying with OSHA standards. Classes are available in-house training.
Infection Control Risk Assessments (ICRA)
We can help you get started on your risk assessment today:
Customized Risk Analysis (including Risk Assessment)
Customized policies & procedures
Unlimited staff HIPAA training
Customer support
Complete compliance program
On-going risk management to help you stay in compliance all year long.