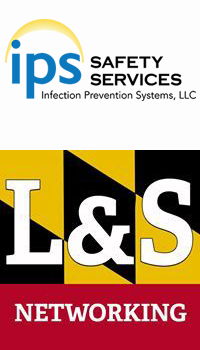 IPS is Sponsoring Lorraine & Sharon's Business Networking Event
When:
Tuesday June 19th, 2018
Time:
5:00 P.M – 8:00 P.M.
Event Location and Gracious Host:
Nick's Fish House & Grill
2600 Insulator Drive
Baltimore, MD 21230
(410) 347-4123
• Heavy Hors d'oeuvres complementary of Nick's
• Pay for your own drinks
• Free parking/ If Nick's Lot is full after 5:00 pm you may park at Locke Insulator next door.
Organized By:
Sharon Justice, Justice Construction Group
(443) 682-2577
"Construction Consultant for Premier Concrete"
Lorraine Jacobs, Chase Street Properties
(410) 935-4848
"Executive furnished properties"
---
IPS now offers First Aid/CPR/AED Training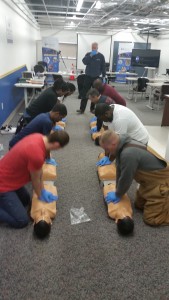 Let IPS solve your EHS problems….
IPS Training Institute now provides safety orientation, first aid, CPR and AED! A client asked IPS to provide a full service for a team of employees tasked with specific duties on a new contract and we responded by assessing the hazards, preparing the programs and proving training in less than one week.
The client was delighted and IPS is proud to announce the availability of First Aid/CPR/AED training. for all existing and new clients.
We have also become a one stop shop for respiratory protection with the addition of medical evaluation services for our clients. IPS can fit test one to hundreds of employees in an efficient and economical manner.
---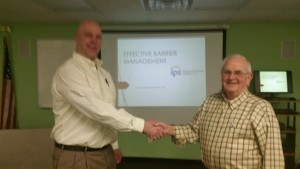 Bob Shrewbrooks, President of the Hospital Fire Marshall Association (HFMA) introduces Robert Albrecht, President of IPS before a presentation of our "Effective Barrier Management Program" at the HFMA monthly meeting.