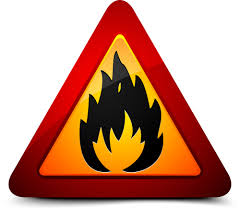 What should employers do to protect workers from fire hazards?
Fire safety becomes everyone's job at a worksite. Employers should train workers about fire hazards in the workplace and about what to do in a fire emergency. This plan should outline the assignments of key personnel in the event of a fire and provide an evacuation plan for workers on the site. In the construction industry, a "fire plan" should be set up prior to beginning any demolition job.
If you want your workers to evacuate, you should train them on how to escape. If you expect your workers to use firefighting equipment, you should give them appropriate equipment and train them to use the equipment safely.
The latest findings from NIH states thats fire safety is not a topic on the top of most priority lists in the operating room (OR) today, possibly because a great deal of misinformation exists regarding the subject. Some of the more common misconceptions include (1) OR fires do not happen in today's hospitals; (2) if fires do occur, they were not preventable; (3) fires only occur at inferior facilities; and (4) all staff in the OR know what to do if a fire occurs.
Careful coordination and continuous training for all attending healthcare professionals are required to minimize the possibility of this potentially fatal problem. Because surgical fires may occur in a variety of locations throughout the hospital, several departments should be actively involved in training: anesthesiology, surgery, surgical services, nursing, labor and delivery, facilities management, and the safety department. IPS will review this subject and provide the most recent recommendations to facilitate the prevention of OR fires.
IPS can train employees on fire safety procedures. Call us today at 443.504.9599.